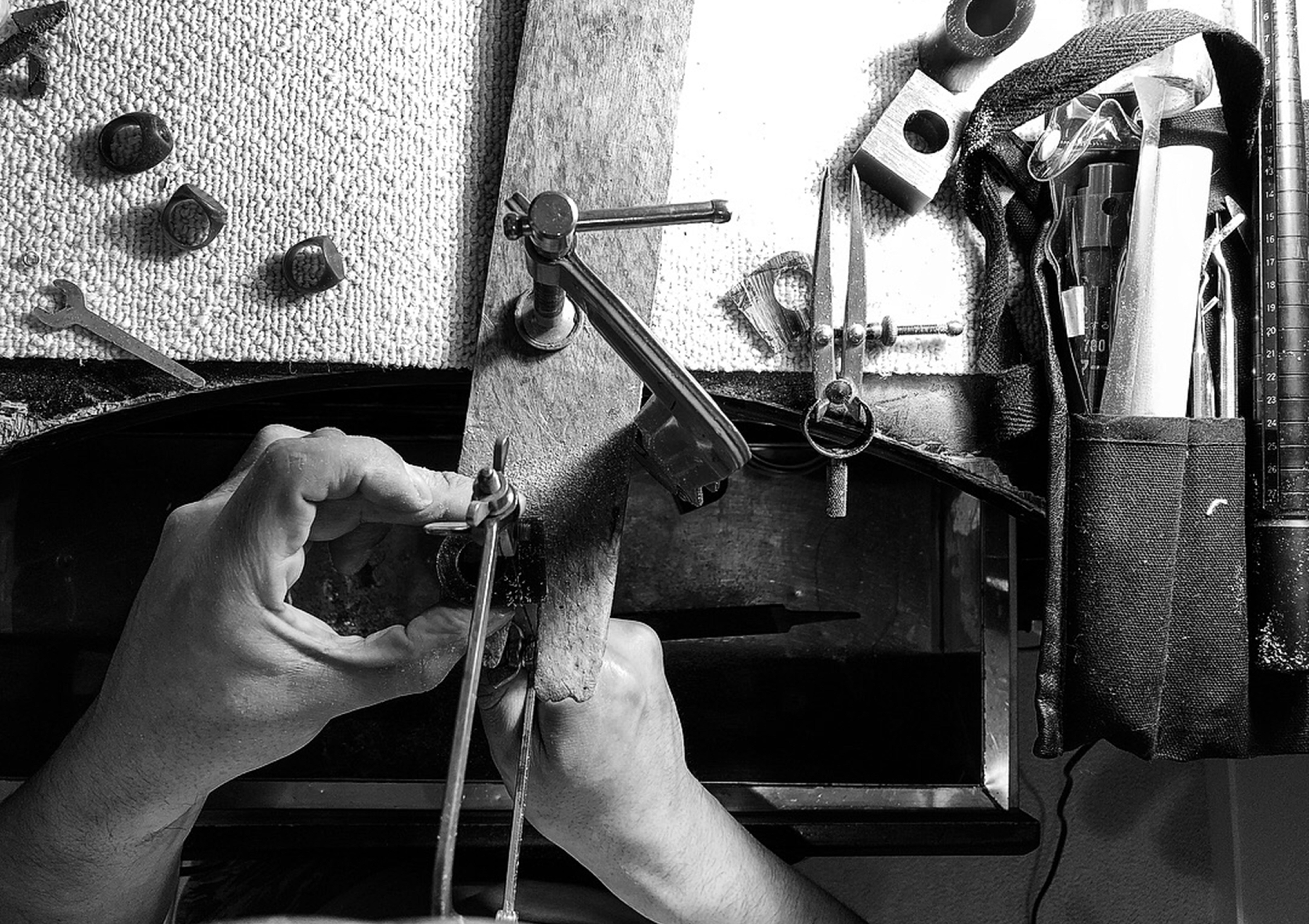 Makers Co
We are 3 independent jewelry makers: Felipe (Peru), Gordana (Swedish) and Felicitas (Swiss) and are working and creating together at the atelier of Hiko Mizuno in Shibuya as well as in our own studios. We would love to show our creations at the Tokyo Artisan Fair under our joint name Makers Co.
We differ in style and techniques, but have in common working with precious metal and gems but also with resin and Japanese kumihimo. All our creations are handmade and for women and men.
Lucid Jewelry
Felicitas Sohm is from Switzerland and has lived in China and Canada before moving to Japan in 2018. After finishing her studies in gemmology at the Gemmological Association of Great Britain and jewelry design at Ecole de Joaillerie de Montréal she launched her own jewelry brand Lucid.jewelry in 2016. Since then she has been creating unique pieces reflecting her passion for colours, gemstones, and precious metals. All pieces of jewelry are hand made using traditional silver- and goldsmithing techniques. She is inspirated by forms and colours found in nature and local Japanese products like Akoya pearls and silk.

https://www.lucid.jewelry/
e-mail: [email protected]
kinyobiuniverse
Fascinated by the circular powers of pure metals, I took my first jewelry making class at the University of California in San Diego in 2000 and knew right away that I had found my craft currently I am smithing at Hiko Mizuno Jewelry College in Tokyo, as well as in my own workshop, kinyobistudio, kinyobi translates to "gold day" and is Japanese for friday
I love fridays and gold the kanji used for kin 金 is also the hallmark for my pieces with a deep passion for the art of wabi-sabi, I am working with imperfection, sustainability and re-purpose my pieces are handmade, hand carved, cast and finished all in Tokyo committed to small-scale production and the practice of slow-smithing following the metal, staying close to it, in an organic process that results in two objects never being the same.

https://kinyobiuniverse.com/
e-mail: [email protected]
https://www.instagram.com/kinyobiuniverse/
Felipe Fonseca Jewelry
Born and raised in Lima, Peru.
His inspiration comes from architecture, nature and film. He utilizes silver, resin, leather and wood to express his ideas and identity as a Peruvian who lives and works in Tokyo. His knowledge of Japanese traditional crafts and culture also plays a large part in making his pieces unique, which have poised, modern, and nostalgic looks.
Felipe Fonseca Jewelry has been sold at upscale department stores such as Isetan, Tokyu and Keio, and his handmade pieces are constantly featured in popular TV series, movies, advertisements and CD covers.



https://www.felipefonseca.jp
e-mail: [email protected]
http://instagram.com/felipefonseca.jewelry